Clean, Clear & Stylish Website Development |
Red Dust Digital
We are a leading website design and development business, working with clients to deliver better and more intuitive websites that work on any mobile device. Established in 2006, we have the expertise to design and develop for you a responsive website that adapts seamlessly whether viewed on desktop, tablet or mobile.
WORKS ACROSS
ALL PLATFORMS
We build all our websites from the ground up to work across any device ensuring you need just one website.
EVERY PAGE
IS HANDBUILT
We handcode all our websites with clean HTML5 and CSS3 coding for optimum speed across all devices.
GOOGLE REPORTS
BUILT IN
Learn how visitors use your site, how they arrived and how you can keep them coming back
SIMPLE PRICING.
NO SURPRISES.
We price our websites per page so it is highly simple and efficient for our clients. It also helps easily determine exactly when a site will be ready.
GET IT DONE
FAST
Our proven design process will take your business website from concept to launch in the most effective and cost efficient way possible.
EASY TO
MANAGE UPDATES
We can manage all your content updates for you or if you require we can integrate an easy to use content management tool.
Breaking Work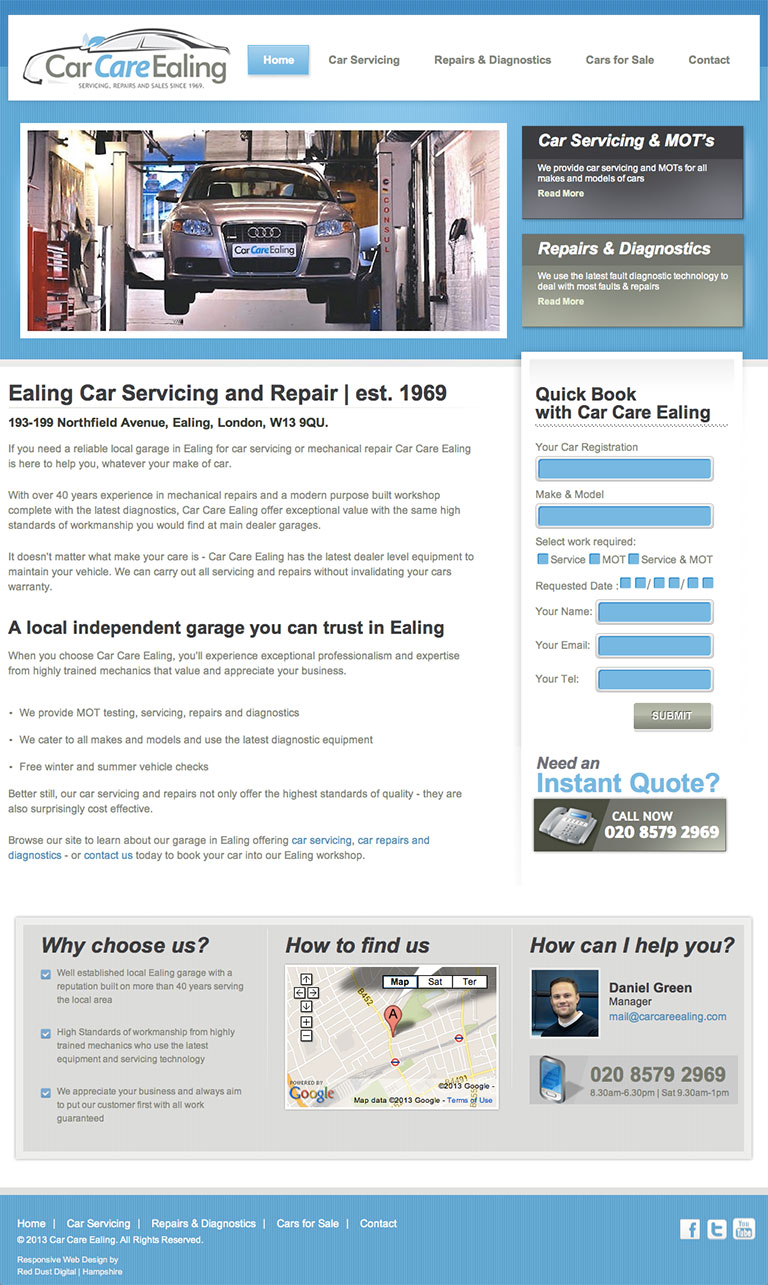 Car Care Ealing
West London based Car Care Ealing needed a responsive website that would allow every potential customer to experience their website in full regardless of how they were accessing the internet.